The client: Best Doctors by Teladoc, a provider of virtual healthcare services that serves more than 40 million members worldwide.
The need: Best Doctors wanted a white paper exploring how new technologies are revolutionizing healthcare and leading to better outcomes for patients, physicians, and employers.
The plan:
Develop a well-researched paper that illustrates how technological innovations – including virtual care services, such as those offered by Best Doctors –address gaps in the healthcare system.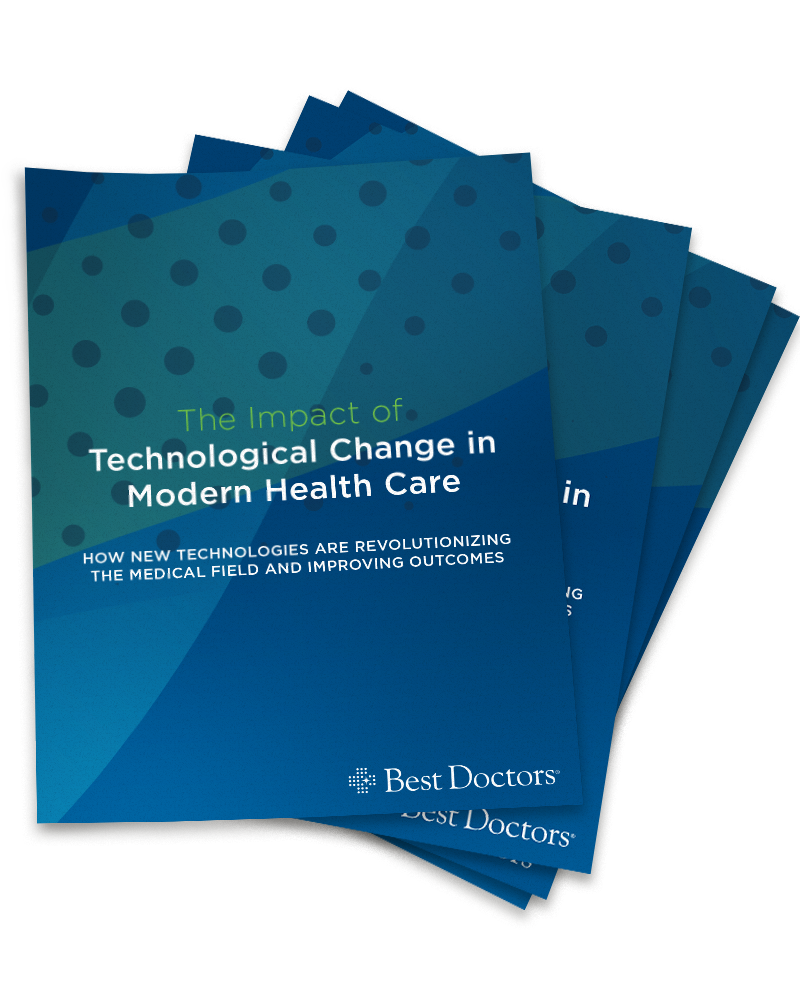 The result:
✔  White paper positions Best Doctors as a leader in harnessing technology to improve patients' lives while benefiting physicians and employers
✔  Content explores the Canadian healthcare landscape, the issues facing patients and healthcare providers, and how Best Doctors helps solve these issues
✔  Best Doctors' services are explained within a broader, more meaningful context