The client: Best Doctors by Teladoc, a provider of virtual healthcare services that serves more than 40 million members worldwide.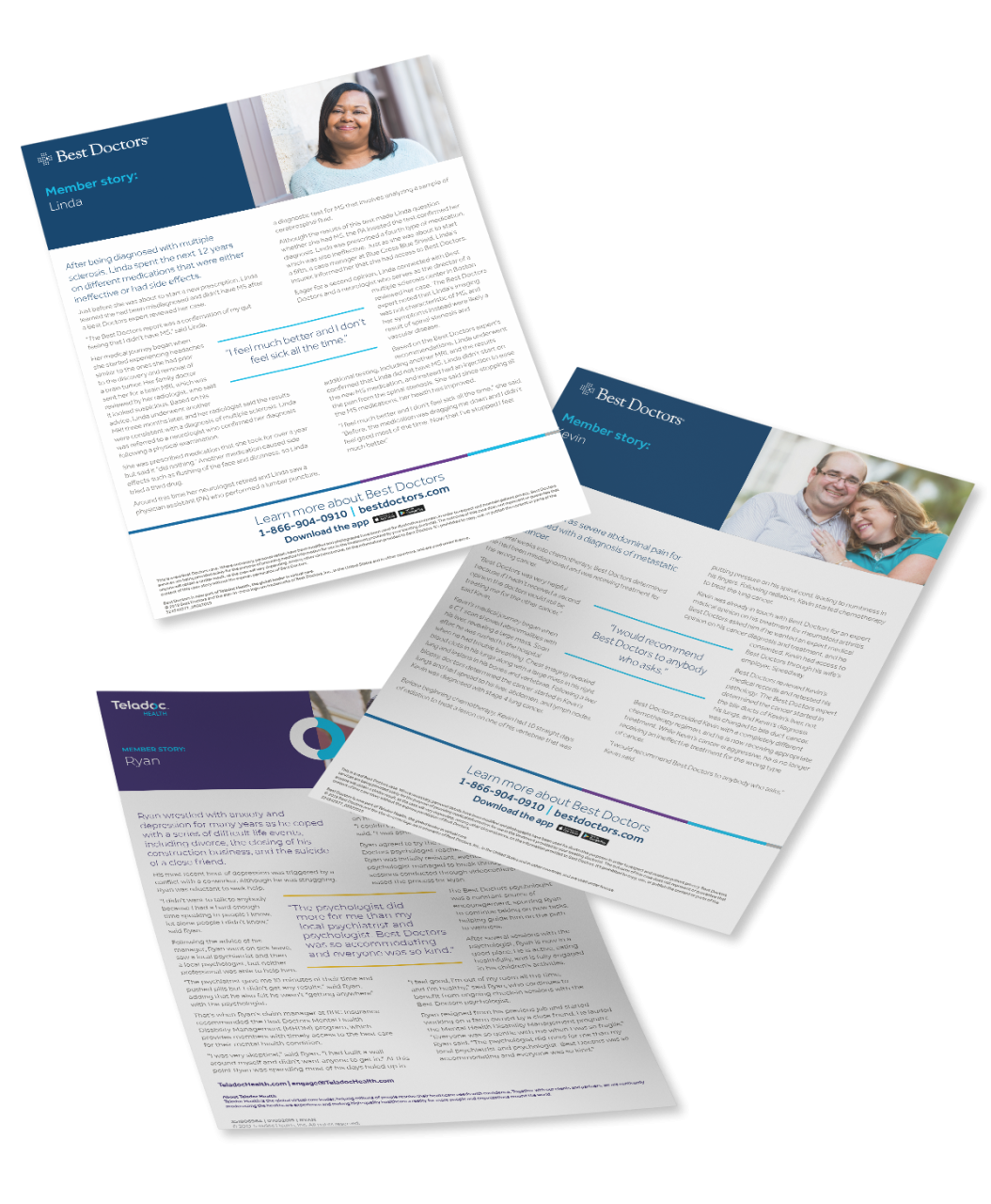 The need:  To raise awareness and encourage usage of its services, Best Doctors wanted personal stories from members who had a positive experience. The challenge was communicating complex medical stories using simple language, avoiding medical jargon.
The plan:
Write compelling outcome-focused success stories, weaving in quotes from members to personalize the narrative.
The result:
✔  Stories clearly convey the benefits of using Best Doctors by honing in on the outcome – in many cases, a change in diagnosis or treatment.
✔  Success stories are used to bolster B2B marketing and outreach efforts – stories are featured on company website, promoted on social, and used by the account team.
✔  Stories reinforce members' positive experiences with Best Doctors, promoting word-of-mouth referrals and encouraging repeat usage.